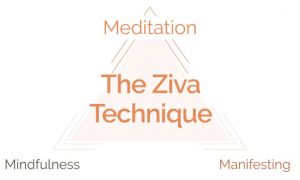 About a month ago, I happened upon the work of Emily Fletcher.  She calls it the Ziva Technique and has recently released her first book, entitled Stress Less, Accomplish More.
In spite of my decades-long suffering with "meditation-cushion-failure syndrome", I'm delighted to report that I have become a delighted (and committed!) twice-daily Ziva practitioner.  So much so, that I consider it to be one of my foundational Courageous Wellbeing practices.
Wow!  Who woulda thunk! 😉
Then, a couple of days ago, Emily sent a video link [~ 19 min] from her 2016 presentation from the A-Fest Biohacking conference in Greece.
While the the title of Emily's talk, How to Save the World (in 2 Simple Steps)  might seem a bit hoaky and provocative, her talk itself is both thought-provoking and sincere.  Emily brings equal parts passion, science and levity to a discussion of what she calls "the 3 big scaries" affecting our world today – "fake food", terrorism and climate change and how each of us can take responsibility to overcome them (in 2 simple steps).
I'd love to hear how her presentation lands inside of you!