Here's the blog and published articles.
Scroll down to access more free resources.
[NOTE:  Each item you choose from the the Community Library will be treated as a separate order.]
Stressed Out on Stress?
How to Ransom a Kidnapped Life.  
A Resource Guide.
Would you like to be able to stress well?  I've created this resource guide to help you begin to reclaim your life.
---
Revolution Recipes Cookbook

If you love food and have a desire to feed your family well, but struggle with knowing where to start — this cookbook is for you! The Revolution Recipes Cookbook can serve as a guide to help you prepare clean food that your whole family will enjoy. One of the simplest and most powerful choices you can make to improve your health is to prepare your own food so you know exactly what you are eating. This 100-page cookbook is filled with mouth-watering meals for you and your family to enjoy for years to come.  Complete with full-color photographs, step-by-step instructions, and a variety of recipes ranging from simple to exquisite, there is something for everyone. You'll want to try them all!
Creating Space for Well-Being
Do you  have a sense there might be something MISSING in your life?  In this short eBook, I share brief exercises to help you create a space inside you, into which wellbeing can begin to find its own way back into your life.
---
Healthy Living Ambassadors Children's Book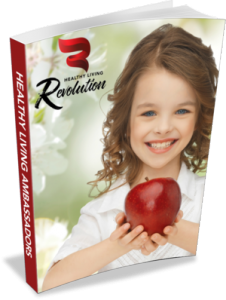 As caring adults, we all want our children to live long, healthy lives.  We know that the key to foundational health and happiness comes from eating healthy foods, moving, drinking plenty of water and getting enough sleep every night.
The Healthy Living Ambassadors Children's Book is a fun way to encourage the special children in your life to make healthy choices… choices that will last a lifetime!
Healthy Living Ambassadors Challenge
Lunchbox Shopping Guide
Coloring Pages
Activity Pages
and more!
Take Healthy Back - 
Healthy Living Revolution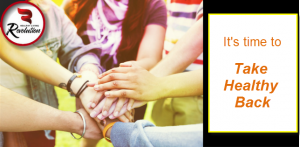 The Healthy Living Revolution is a movement of individuals who are inspiring themselves and others to take their health back.
We offer simple solutions and resources to take the first step and beyond.
We've created this FREE interactive eCourse to both inspire and empower you with vibrant health ideas.

---
Arriving Soon
Finding Center

Do you find it difficult to include time for self-care in your day?  Each lesson in this 7-part eCourse consists of a brief exercise to offer you a moment of luscious, nurturing self-care, while also introducing you to basic skills you'll use as you practice courageous wellbeing.
---
And more to come....
As a member, you'll be the first to hear about new resources and program offers, as well as special "members-only" pricing options.