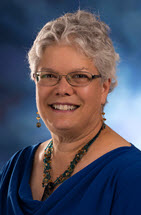 As a registered nurse (BSN, Marquette University, 1973) for almost 50 years, I worked with thousands of clients and students within a wide variety of settings.  My nursing practice started out within the traditional allopathic [i.e., sick-care] model of health care.  Over time, it began to gradually shift to a more "salutogenic" [i.e., creating health and wellbeing] emphasis.
A major scholarly interest of mine has been related to facilitating change, incorporating learning into practice and especially the inner healing process (including earning my PhD in 1983 in Urban Education from the University of Wisconsin-Milwaukee).
In 1995, I began recommending Juice Plus+®  products [as well as the Tower Garden® in 2011] to my clients and launced my own Juice Plus+® Virtual Franchise®.
In 2006, I earned certification as a Holistic Stress Management Instructor from Brian Luke Seaward, and became an authorized facilitator of Laura Berman Fortgang's Now What Life Blueprint™ Coaching Program.
Also in 2006, I became certified as a Wellness Inventory™ facilitator, followed in 2008 with certification as a Wellness Inventory Coach.
In 2010, I became a Certified Focusing Professional and Trainer with the Focusing Institute, specializing in Inner Relationship Focusing with Ann Weiser Cornell.
In 2019, I became a Certified Art of Convening (AoC) Leader (CCL) through the Center for Purposeful Leadership.
In early 2022, I accepted the role of Director of Art of Convening Programs at the Center for Purposeful Leadership.