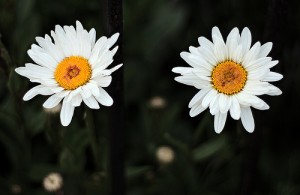 Virtual Changes [A peer-based community of embodied listeners]
ALL are welcome to attend — whether you are an experienced Focuser or are brand new and would like to experience a new way to listen and be with yourself.
 (see schedule and individual gathering registration links below)
(sign up to receive monthly reminders of upcoming gatherings)
Do any of the following describe you?
You've heard about Focusing (and maybe even tried it), but find it difficult to Focus by yourself.
You're learning Focusing and would like more practice.
You know Focusing and love it, but find yourself not doing it unless you schedule a date for it.
You're an experienced Focuser, but you don't know many other Focusers with whom to partner.
You have one or more regular Focusing partners, yet enjoy occasional Focusing sessions with different partners.
I invite you to join one (or all!) of our upcoming Virtual Changes Gatherings.  These are generally held twice monthly  using Zoom video conferencing (see schedule and registration links below).
I have to say again how much I enjoyed the changes group you facilitated this morning.  Well done!  Thank you!  Nick Head, Specialized Coaching Services,  Oregon, IL
These 90-minute interactive gatherings are designed to create an atmosphere of safety and mutual respect for both experienced and less-experienced Focusers.
We begin by gathering together in a large group for a centering/attunement exercise and brief check-ins.
We then divide into smaller breakout sessions which last approximately 60 minutes:
Focusing Partnership – Experienced Focusers (who have already learned Focusing Partnership skills) exchange Focusing and listening turns in either dyads or triads.
Listening Circle – An opportunity for Newcomers (to Focusing) and/or less-experienced Focusers to experience and practice being heard and listening within a facilitated group context.
We then end each call by returning to the large group with a final brief check-in.
You get to participate from the comfort of your own living room and the convenience of your computer, tablet or smart phone.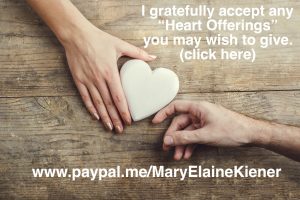 And – there's NO FEE to attend. *
* I have been hosting these Virtual Changes gatherings now for over 10 years as a gift I continue to freely offer from my heart.  [On the other hand, I also gratefully accept any "Heart Offerings" you may wish to give in return.  To make a monetary gift, simply click here or on the image to the right.]
Any questions?  Feel free to ASK ME!
Thanks very much for the holding of this precious container and the ongoing efforts and love you put into holding this community…..with much joy and appreciation, Gina Cenciose, EmbodyingEmpathy.com, Montreal, CANADA


2023 Schedule  
Note:  All times listed in Eastern Time.  Here's a world-time-clock to see the time in your area.
To participate, please register in advance.  Each Gathering date uses a separate registration link.  [Note: Bolded Gathering dates (below) indicate active registration links.]  After registering, you will receive a confirmation email containing information about joining the meeting.
Sunday, September 10, 2023 – 7 – 8:30 pm
Friday, September 22, 2023 – 11 am – 12:30 pm
Saturday, October 7, 2023 – 11 am – 12:30 pm
Sunday, October 15, 2023 – 7 – 8:30 pm
Friday, November 3, 2023 – 11 am – 12:30 pm
Sunday, November 19, 2023 – 7 – 8:30 pm
Sunday, December 10, 2023 – 7 – 8:30 pm
Saturday, December 30, 2023 – 11 am – 12:30 pm
2024 Schedule – coming soon!