Aaffien de Vries was one of the 20+ presenters at the 28th International Focusing Conference 2019 in Merida, Mexico.  Shortly after attending her wonderful session entitled:  Becoming your true self in daily life and work, I noticed she had placed informational postcards on the "sharing table".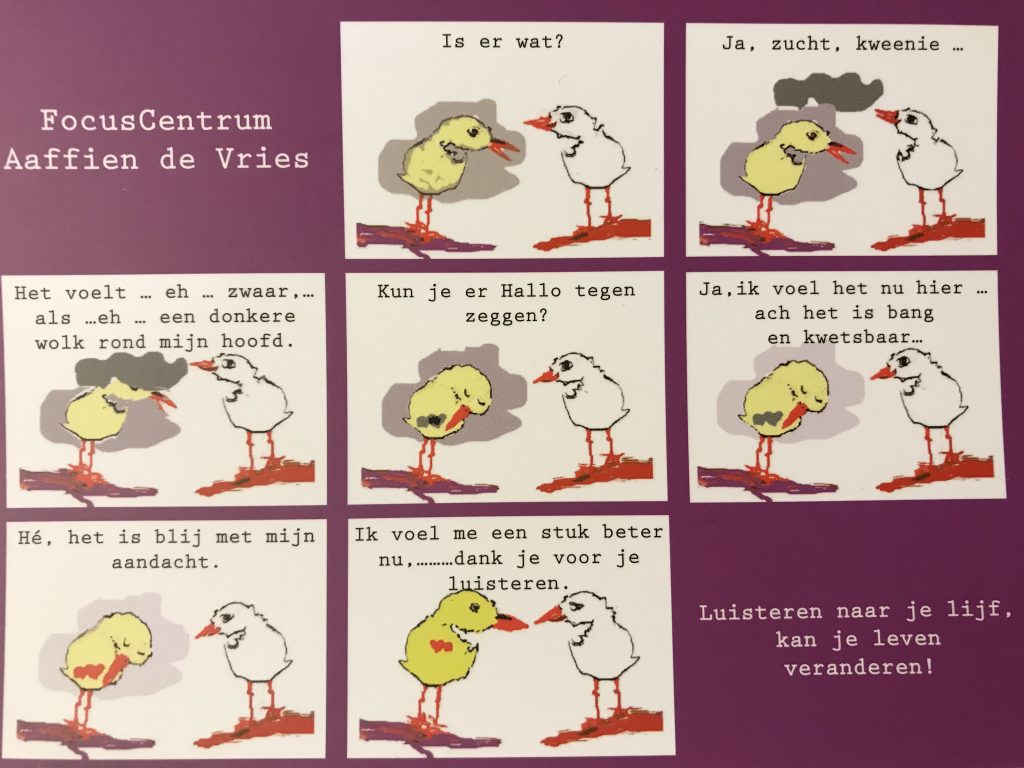 I was intrigued with the drawings and invited Google to provide me with a sense of the accompanying texts.
Is there something?
Yes, sigh, kweenie ….
It feels … uh … heavy …. like … uh … a dark cloud around my head.
Can you say hello to it?
Yes, I feel it here now … oh, it's scared and vulnerable ….
Hey, it's happy with my attention.
I feel a lot better now, thank you for listening. 
Listen to your body, your life can change!
If you've got something like a heavy dark cloud hovering around you, perhaps you'd like someone to help you listen in a life-changing way.  A great way to get started would be to attend an upcoming Virtual Changes Gatherings and/or schedule a Private Listening Session.
Every bad feeling is potential energy toward a more right way of being if you give it space to move toward its rightness. [Eugene Gendlin]