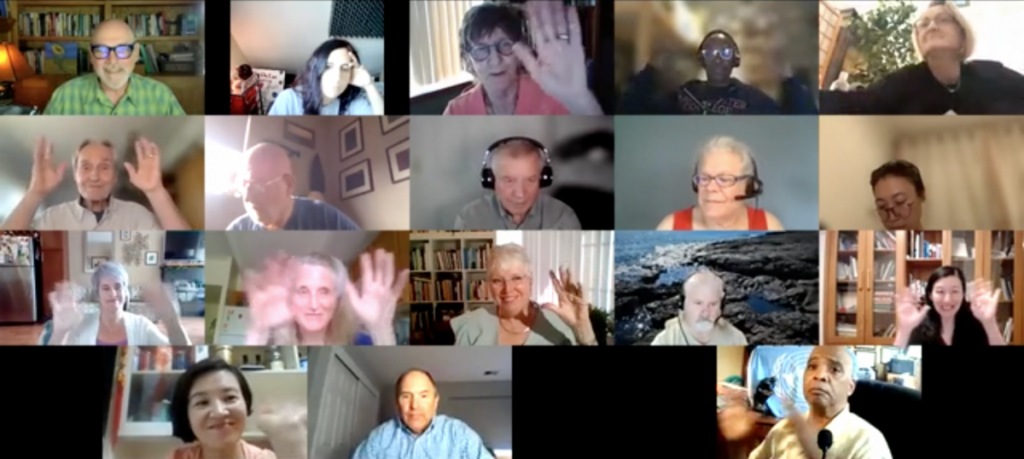 How do we create spaces of welcome, safety and belonging that are also fun and productive?
One of the biggest challenges in our world today is an inability to create effective, powerful and transformative conversations – whether in workplace or community meetings or even during informal gatherings with family and friends. All too often, as a way to avoid conflict or to disengage from difficult issues, we resort to "just talk" conversations that lack the ability to move us forward. As a result, nothing changes.
In contrast, artful conveners skillfully create and manage spaces for connection and engagement that facilitate conversations that include both meaning and consequence (and FUN!).  
As part of my role as the Director of Art of Convening Programs with the Center for Purposeful Leadership, I invite you to join Craig Neal (who founded the Art of Convening 17 years ago) and me within an intimate cohort of people committed to creating space for welcome, safety, and belonging in their workplaces and communities.
The Art of Convening Applied Convening Course is a live, interactive 6-session (12-hour) online ZOOM course, where you will embody a sense of purpose, trust and collaboration as you apply the AoC Concepts into practice.
We're offering both a morning (starts Thurs, 9/22) or evening (starts Tuesday, 9/22)(US Central) cohort.→→ Learn more
Be sure to include the code "Ally" at checkout for a special 15% discount.
Listen to what two of our most recent graduates have to say:
Greg speaks about becoming a stronger leader in the organization by increasing personal and organizational impact in a generative space of trust. He has the tools and processes for the tough conversations his organization is facing as they reimagine the future.
Lydia says she is on the way to being a better leader using the Convening Wheel as a roadmap and a navigator to prepare. She is a different leader, a co-leader, a "real" leader who has the passion and desire to develop other leaders as purposeful leaders.
Be sure to include the code "Ally" at checkout for a special 15% discount.
If you'd like more information, please feel free to contact me directly.